Contracted Room Block and Flexible Group Block for all inclusive Destination Weddings/Groups, what are the differences?
Everyone dreams of their perfect Destination Wedding somewhere tropical on a beach, at the same time they are usually overwhelmed with planning, research, details, reservations and everything else that goes along with it. Are you feeling the same way?
Coordinating everything with guests and group travel requires a lot of time, detail and very careful planning. To determine the best fit we offer 2 different types of options for reserving rooms that are based on the number of people traveling, number of rooms needed and flexibility. 
1. Traditional Group Travel
This is the best option to choose for travelers with the same itinerary who need flexible payment plans and cancellation policies for the whole group, plus other group contract benefits.
A traditional group typically contains:
20 or more people – 10 or more rooms.
All traveling together in the group ( Can be different number of dates or dates combinations).
Hotel and Flight accommodations or just Hotel.
SET PRICE with pre-reserved Block inventory!
2. Flexible Group
A flexible group is best for groups that consist of 10 or more people, between 5 to 10 rooms, who want to vacation together at the same place but need flexibility with their dates, flights and length of stay, who could be traveling from different cities.
Flexibel Groups:
Do not require a signed contract.
Travelers/guests can book from any origin and still be considered part of the group at the hotel.
You can customize every booking to the clients individual needs.
The prices and room availabilities DIFFER for each booking.  
General Terms and Conditions: 
Must use unique promotional code for additional qualifying travel companions.
Names are required at the time of booking and name changes are not allowed.
The offer requires a minimum of 10 people – 5 rooms/bookings using the promotional code provided.
Promotional code does not ensure that all associated Flexible Getaways passengers will be accommodated on the same flight in the event that a schedule change occurs.
Offer is not retroactive and cannot be applied to previously booked packages.
Group inclusions and amenities can change at any time and are at the resort's discretion. Any complimentary stays or upgrades will be applied to the couple's reservation unless otherwise informed to your group specialist.
All resort credits are assessed approximately 3-4 weeks after travel and are refunded to the designated reservation via the original form of payment.
Hotel complimentary credits are typically based on the most common hotel room category booked and the most common length of stay booked.
Hotel's complimentary credit value is at the hotel's discretion.
Only rooms booked through Adams Global Travel will count toward complimentary credit eligibility.
Lead booking does not determine package rates. All packages are subject to availability and pricing at the time of booking.
Minimum 3-night hotel stay required.
All guests must stay at the same hotel unless otherwise contracted with Adams Global Travel.
Discount will recalculate if modifications are made to the booking.
Standard Terms and Conditions apply and are outlined during the booking process; other restrictions may apply.
Should you choose Adams Global Travel for your Destination Wedding/Group and why?
When you plan your destination wedding with us, you will get: 
 Professional and personalized service from beginning to end
The best prices on Hotel, Flights and excursions 
Money saving perks and Complimentary Room upgrades based on the size of the group
Payment plans, flexible deposit and cancellation options
Group travel protection plan available to protect your travel
Customized itineraries and group activities
ADAMS GLOBAL TRAVEL is devoted to you and your group, everything will be seamless and we strive to make sure you have a fabulous experience throughout the whole process with us. 
ABC'S to planning your Dream Destination Wedding
Things to do for planning a vacation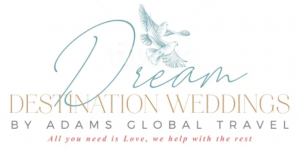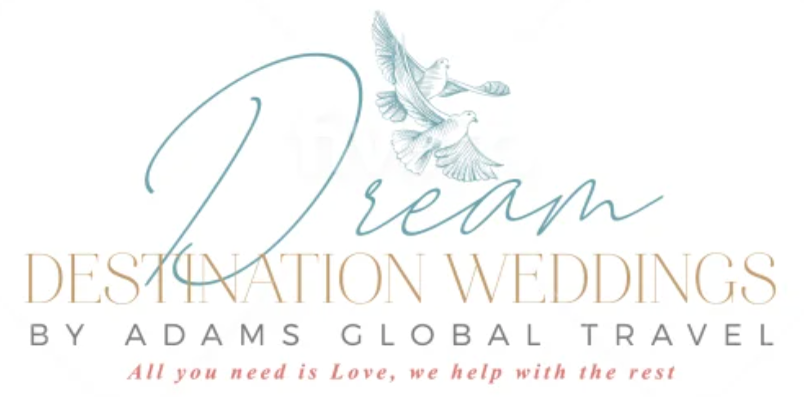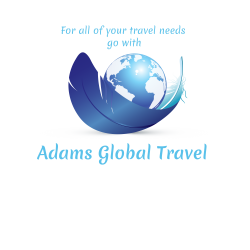 Florida Seller of Travel: #ST15578 license #TI73912 California Seller of Travel: #2090937-50
#2110334-40

Washington UBID: #603189022 Iowa Registered Agency: #1202