DREAM DESTINATION WEDDINGS
All you need is LOVE, we  help with the rest!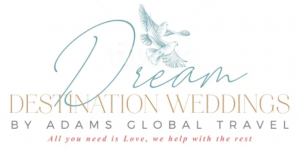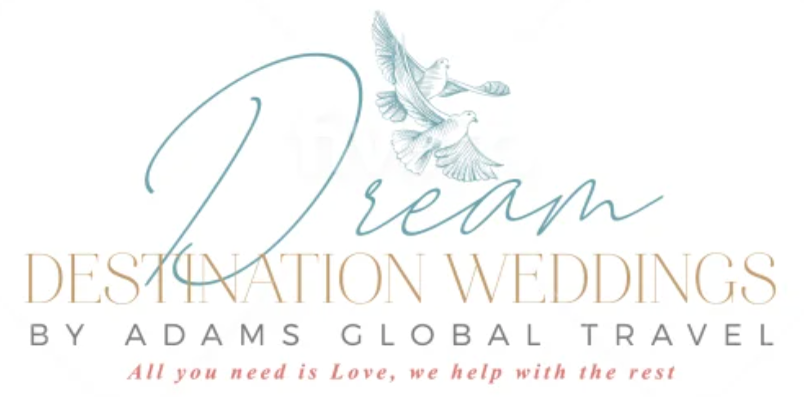 Welcome to Dream Destination Weddings by Adams Global Travel!
After doing my first Destination Wedding I was hooked on helping couples plan their Dream Destination Wedding along with booking all the travel for them and their guests!  I enjoy working with couples to narrow down their destination and resort while keeping within their ideal budget range.  I have traveled to a number of different destinations and locations to gain a better understanding of the areas I specialize in, allowing me to better guide my couples and clients. I am a Destination Wedding specialist, detailed, conscientious, outgoing, trustworthy and caring individual who looks forward to helping you make unforgettable memories on your wedding journey. 
My goal is to help make things as easy and stress free as possible for couples so they do not have to feel overwhelmed and lost. I want to help free up as much valuable time as I can by assisting them in knowing where to begin with the process and continue with it from there. I will be and am there for them every step of the planning process as needed and required or requested.  
Everyones Ideas of their Dream Destination Wedding are and will be very different. I can remain impartial while assisting in the planning to achieve what you want for your big day!  
I cannot wait to assist you with planning your Dream Destination Wedding!! So, please schedule your Complimentary consultation so we can get started!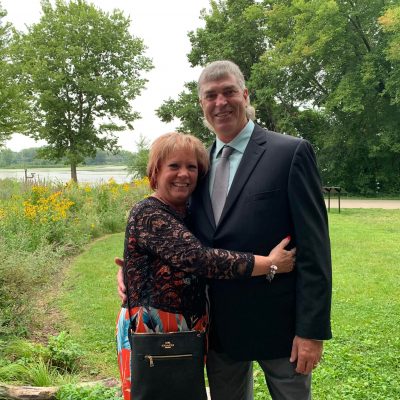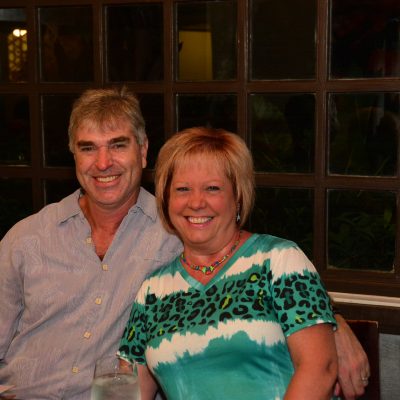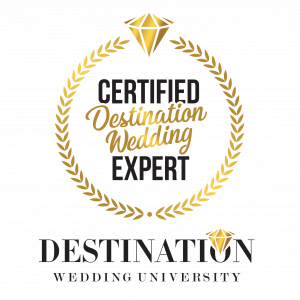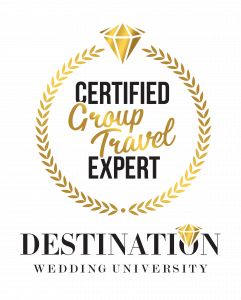 Please click the Link above to Schedule your Complimentary Destination Wedding Planning Session!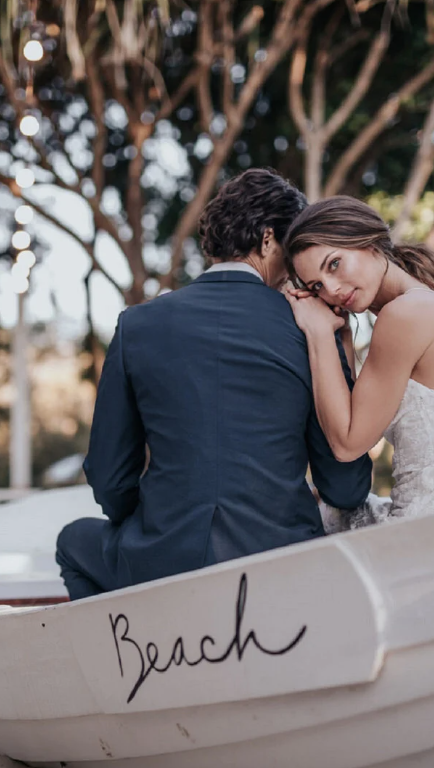 I know that you can always plan your own Destination Wedding…  BUT instead of going it alone and being overwhelmed by all the time consuming research,  reservations, and minor details, you are able to work side-by-side with a trained and trusted Destination Wedding specialist who:
has experience in helping plan destination weddings 
offers organized planning and is there for you every step of the way 
has personally traveled to, stayed at and/or toured many resorts and destinations
can provide you with your own customized experiences that honor your unique style and the person that you are
is passionate about Destination Weddings, Elopements and Vow Renewals and helping with them
can function as a liaison and coach, even on-location if requested
is there for the couple and also takes care of all the guests (managing RSVPs, fulfilling special requests, helping to save them money where possible, making sure family get the exact the rooms they need)
Book your complimentary consultation with me whenever you are ready to begin planning your Dream Destination Wedding and learn what I can do to help you!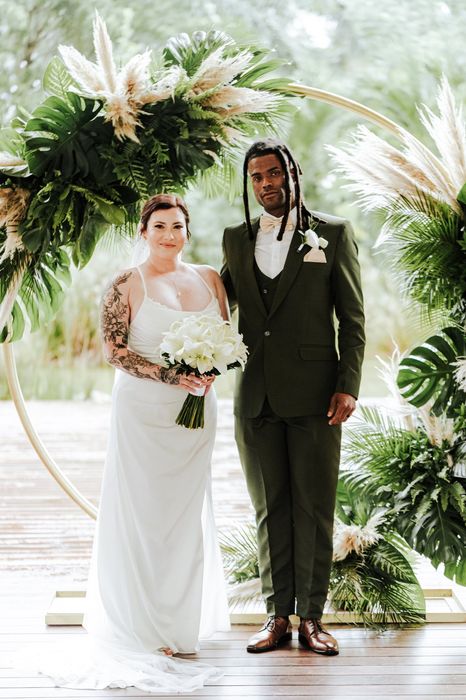 We also plan Vow Renewals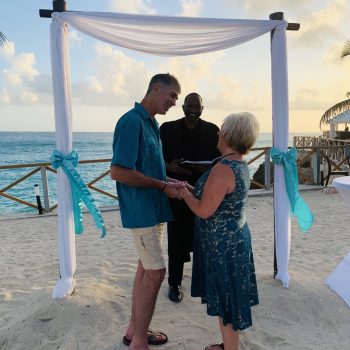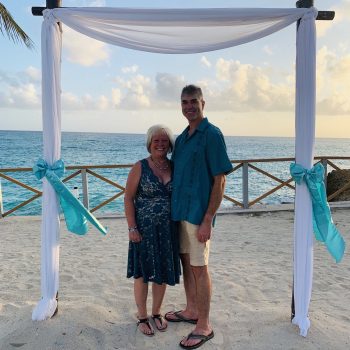 Our Vow Renewal at Sonesta Maho Beach Resort in St Martin 
My husband and I renewed our wedding vows at the Sonesta in St. Martin on November 10, 2019. It was just the two of us and it was so simple but yet so meaningful. We had a great dinner afterwards in a gazeebo by the water and got a cake in our room. It was my husbands birthday and it was very special for us! 
Reviews from our couples and guests
Went above and beyond
Judy went above and beyond to help coordinate all our guests travel and communicate with the resort we chose, Secrets Akumal. She constantly checked in and dealt with our family members graciously and with kindness. Weddings are stressful and she was super positive and helpful throughout everything. Even sending a kind letter and gift after everything was booked. I highly recommend her services.
Mikko V – Oakland, CA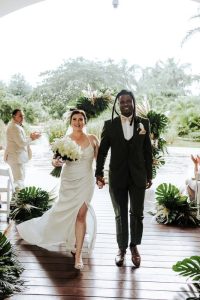 Working with Judy Adams planning my daughter's wedding in Akumal, Mexico was a great experience. Judy was very knowledgeable with planning abroad and knew how to deal with the vendors. She's very professional and makes sure the job gets completed regardless of the time it takes her to get it done. We are very lucky to have found her. I highly recommend Judy to anyone!
Tammy S – Sacramento, CA
My friends were getting married and Judy had helped with the travel planning. She was knowledgeable and was ready to help with any questions. As a person with a busy work schedule, it was great to have Judy as she would periodically check in to make sure that I provided her with all the necessary information she needed to make the trip happen. If I have a need for a travel planner, I would definitely come back to check with Judy first.
JT – Oakland, CA
Judy was so helpful and great to work with through the process of coordinating a destination wedding. She was able to go over all the pros and cons of each location and gave us a perfect recommendation. She helped guests book rooms and flights and helped with any questions we had along the way. Sandals Negril was so beautiful and the staff there were beyond friendly. We cannot wait to go back!
Danielle and Dan H – Eau Claire, WI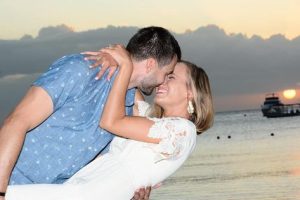 I've used Judy probably 5 times for separate trips, and every time has been amazing. Not only the fact that she literally takes care of every single minor and major detail, she's very easy to communicate with in case their are plan changes or anything that needs to be taken care of. My most recent trip was to Aruba and it was a very special trip for me as I proposed to my girlfriend. Judy made sure to schedule a private dinner on the beach before the engagement, and schedule a private photographer to capture the entire moment. It was amazing! Aside from great service, she always has the best pricing available for us. She makes traveling a breeze, thanks judy!   – Blake B – Madison, WI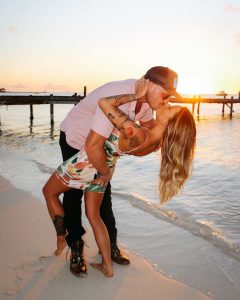 Honeymoon made Special
We had several things come up during our plan that could have derailed the trip. Judy went above and beyond to make it easy for us and help our trip become amazing. After working with Judy, I will always look for her help on our vacations. I would recommend Judy for your trips.
Dave F – Dayton, OH
Judy was very responsive at all times, always made us a priority, and reached out for any answers we needed! We had the absolute best wedding day and trip overall. Definitely recommend Adam's Global Travel!!
Naomi R. – Bloomer, WI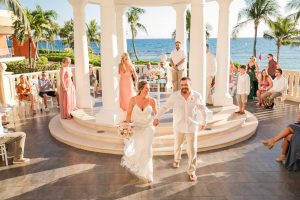 Judy was very professional and knowledgeable. She was always willing to help with any questions we had about the wedding, hotel and excursions. 
Melissa T – Chetek, WI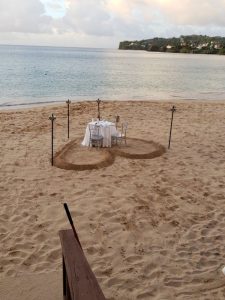 Judy was very attentive to our wishes and went above and beyond to give us what we wanted. I am not a fan of planning, and am so glad I had her help through that process!
Danielle K – Chetek, WI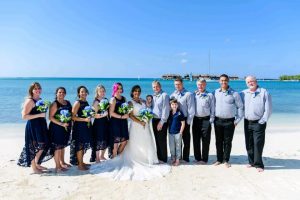 Judy planned our trip to St Lucia. The booking process was fun for us and she took care of the technical work. Also, After our arriving flight back got delayed causing us to miss our connecting flight, Judy was prompt in getting us rescheduled without worry. We ended up having to stay in a hotel which she arranged for us while we were still enjoying our vacation. The whole process was seamless and is especially desired when traveling in a Covid world. I would 100% recommend Judy for your travel needs. – Ryan I – Eagen, MN 
Thanks Judy for taking care of all us! You were awesome – Annie B – Bloomer, WI  – Destination Wedding Guest
'She went above and beyond' Judy made our event trip stress free – Hilary N – Chetek, WI – Mother of groom
Please click the Link above to Schedule your Complimentary Destination Wedding Planning Session!
Florida Seller of Travel: #ST15578 license #TI73912 California Seller of Travel: #2090937-50
#2110334-40

Washington UBID: #603189022 Iowa Registered Agency: #1202