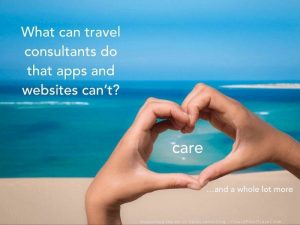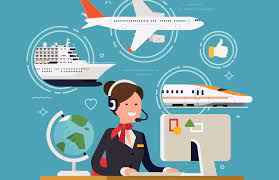 Everyone can most certainly plan their own vacation and they are perfectly capable of doing that. With everything you can find on the internet at the tip of your fingers these days planning it sure can be fun but, it can also be overwhelming at the same time.  There are so many destination options out there for trips, cruise lines for cruises, codes, flights and hotels doing the research can be very time consuming and frustrating while at the same time just draining.  Now add to all of that the new requirements that are ever changing with the covid pandemic and you can easily miss something or not select the right option and your vacation may be a nightmare before it begins! Travel agents have the knowledge and the know how to help you plan your trip(s) and most of the time save you money where possible. Here are a few things travel agents do for you. 
They can save you time
It may appear simple to you but once you get started on doing your research other things come up, they take you along another avenue and you are spending a lot of time researching every part of your trip. Travel agents know all of this and they know all of the the components you need for your trip along with visa's, passports, vaccines, covid tests and any other special requirements. In the end time = money. We all know that commission is built into everything. Most agents do not charge you anymore for their services and when you book with an online travel agency (OTA)  you are paying built in commission either way. If they do charge a service fee it is to eliminate people from using their time of doing the research for them and then once they get that information they book their own trip. There are so many people who do this to Travel agents and no one wants to work for free. Agents have put their time into learning and visiting destinations and feel that their expertise is worth it. 
They are always there for you and help when you need them
Things can always happen before and during your trip. Many agents are there for you 24-7 during travel. If you need anything you just contact them via email, text or phone call and they will help you. If you have any issues your agent is there for you. If you have a question they answer you and if they don't know they find out for you. If you call an online agency (OTA) you get people who do not know how to help you or tell you to call someone else etc. Agents will do all of this for you and most of the time you can keep enjoying your vacation while they handle things. 
They help take the stress out of planning
As stated in the beginning they take care of all the details for you that even you don't like to plan or that you did not know you needed. Their goal is to make everything seamless for you and they take great pride in doing that. They have access and the know how to all things needed to put together a trip for you and the best prices for you. Their knowledge helps them see things in advance that you may not see. 
Travel is their area of expertise and they care
This is the main benefit of using a travel agent! Travel is their expertise, they invest a lot of time into seeing different destinations, resorts and networking with other agents to give you the best selections so that they can sell them with knowledge and certainty. It is comparable to needing your electrical wires fixed, you use an electrician. When you need your car fixed you use a mechanic and when you need a new roof you hire a roofing company. You can do these yourself as well, but if you do not have the expertise you hire an expert! 
Travel agents care about you and care about giving you the best trip they can!!  They are real people who value your business and know that everyone works hard for their money. 
ABC'S to planning your Dream Destination Wedding
Things to do for planning a vacation