Thank you for being a loyal client over the years or if this was just your first trip with us. It has been my pleasure working with you and I truly appreciate you. I am determined to build my online presence on the web, and as a part of this, am looking to my clients to complete a survey about the service I have provided.
Would you be willing to spend three minutes to provide me a review that will display with my online profile? If so, great! Please click the link below (on the picture) to submit your review. The feedback you provide will help other prospective travelers who search for me understand the value I bring to my clients. I truly appreciate your feedback and would love to hear from you.
I would also be very thankful if you kept us in mind for your future endeavors, Adams Global Travel is a full service travel agency to handle any of your future travel.    We also specialize in Dream Destination Wedding planning and group travel as well.  We can book you to travel anywhere in the world! Please feel free to tell your friends and family about us and our services. A referral gift really is the best compliment! 
Thank you,
Judy Adams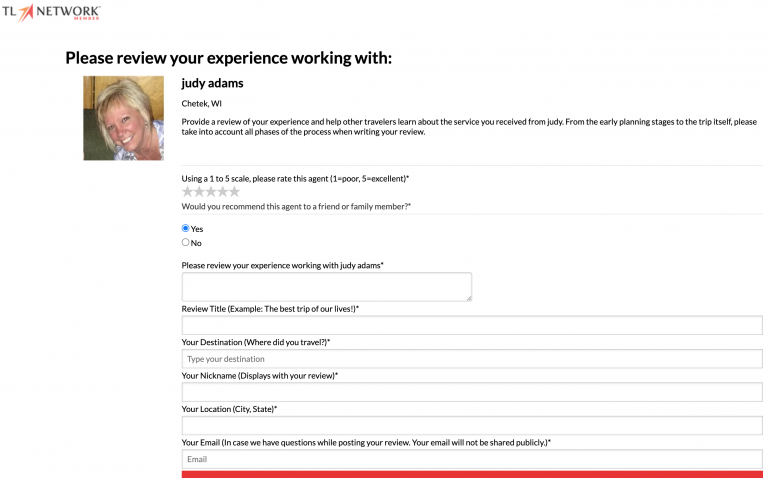 Florida Seller of Travel: #ST15578 California Seller of Travel: #2090937-50
#2110334-40

Washington UBID: #603189022 Iowa Registered Agency: #1202